Weekend Outlook Chat (July 29 - 31)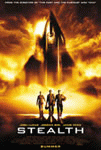 The million-dollar question is whether Wedding Crashers can pull a victory. And the second big question is whether Must Love Dogs can put Stealth to shame.

This week, guest commentator Ryan fills in for Jason



Lee: The Island pretty much defied all predictions last week, including those of the industry. The studios don't even know how it happened.

Ryan: Yeah it struggled to find an audience and was below the already pathetic tracking. Bad News Bears performed more in line with Fever Pitch than Bad Santa (in terms of per theater average).

Lee: It makes you wonder how important Jerry Bruckheimer is.

Ryan: Perhaps it was the generic nature of the trailer (Elektra music isn?t going to cut it), as it was marketed poorly.

Lee: What's trivial is that Bay produced Amityville Horror and Texas Chainsaw Massacre, and this is larger-scaled and could barely get half of TCM?s figure. But one of the things I looked at before the weekend was, Ewan McGregor and Scarlett Johansson as a blockbuster duo? Despite whatever you have to say about Lost in Translation, she?s not "that" big.

Ryan: Those were horror movies and hence the better box office could be explained that way. Rejects sure didn?t see Saw-like business, as Zombie still isn?t much more than a cult director. Perhaps Tom Cruise isn?t insane for dropping Johansson from Mission Impossible 3 after all.

Lee: Then again I've told people I saw The Island and some of them go, "What's The Island?" The marketing just must not have been there.

Ryan: Next up for Scarlett are two Woody Allen movies, so her blockbuster status won?t grow. Meanwhile, Bay is helming Transformers, which is basically pre-advertised, so that should be back to the big leagues for him.

Lee: Trey Parker and Matt Stone have got to be happy with Island?s performance after dogging Bay hardcore in Team America.

Ryan: Island just seemed like a conglomeration of about ten other movies, so bad marketing, a goofy title, and an overload of THX1138/Star Wars/clone talk, etc.?

Lee: Rejects basically pulled House of Wax numbers (average wise) in fewer theaters. Zombie definitely has more of a cult audience than a mainstream movie. It was also a hard one to judge considering his directorial debut was in a third as many theaters. I thought Rejects might have a twisted edge that could appeal to the horror fanboys like Saw, but that was until I saw it and realized it wasn't that special. Not much actually happens in the movie; it grossed what it deserved. And Bad News Bears... Billy Bob Thornton with kids and a PG-13? That says it all.

Ryan: I liked Rejects more than House of 1000 Corpses, but it?s a different kind of show in terms of story and being more Hollywood back-story for the character names.

Lee: I hated 1000 Corpses, but I kind of liked the ads for Rejects, but the movie was just mediocre. Well, I guess I liked the teaser more than anything.

Ryan: Baseball movies don?t really cross over and Bad News did roughly Fever Pitch business. Basically the hook into the Bad Santa crowd failed miserably. Plus Wedding Crashers has the raunchy comedy covered.

Lee: The million-dollar question this weekend is whether Wedding Crashers can pull a surprise victory after being out for two weeks. And probably the second big question is whether Must Love Dogs can put Stealth to shame.

Ryan: It would have to have a huge hold to beat out Stealth. I do think Must Love Dogs has the biggest upside of the three new wide releases. Stealth is a much easier sell than Island, and thus, is less likely to tank, although it likewise had a tacky first trailer. The marketing campaign seems to be ramping up, though.

Lee: Stealth is a wildcard. I can see K-19 ($12.8 mil - $4,519/screen) business, Tears of the Sun ($17.1 mil, $5,737/screen), and in the low $20's. This movie has been reminding me of K-19 all along. It just looks really boring. But you've got to figure this doesn't have the awkward Harrison Ford trying to be a Russian. Behind Enemy Lines ($18.7 mil - $6,769/screen) is another comparison. They've been trying to sell Rob Cohen's name, which has and hasn't worked in the past. They desperately used Michael Bay's name for Island and that bombed, but names have indeed worked before.

Ryan: Was this even supposed to be a summer release? I got the feeling from the first trailers that it was being shoved in because of Jamie Foxx and Jessica Beil being hot.

Lee: It seemed like there was a bigger sense of desperation with Bay's name on Island than here though, like they know they could be in trouble. I mean if the movie kicks ass, they don?t have to put The Rock and Armageddon in bold over the ad-campaign. The material will speak for itself.

Ryan: The trailers have undergone a transformation on Stealth, though ? mainly dropping the Hal-like voice of the computer and referencing the love story.

Lee: I've seen ads for Stealth since Constantine opened, which I think is promising, but I also saw ads for Rejects as far back as Saw.

Ryan: Sony is also pulling the preview DVD and free movie tickets routine, which worked for Constantine and Dawn of the Dead (the preview discs), but failed on Elektra with the movie tickets.

Lee: Are there enough selling points in the ads to reach a more than typical-action-movie high-$10's figure?

Ryan: Patriotism perhaps.

Lee: I checked the bookings for a few theaters and at one reliable place Wedding Crashers has top booking over Stealth, which is not a great sign. At another theater it's got the same booking as Gone in 60 Seconds ($25.4 mil - $8,428/screen), but xXx2 also played there.

Ryan: If xXx2, Torque, and all related Cohen movies didn?t bomb, I?d be more optimistic. With Island tanking, my hopes have gone down further. It could do near $30 mil (if the preview discs and free tickets work, as Constantine did $29 mil and Dawn did $26 mil), but it could just as easily fall into the waste bin of Elektra/xXx2/Island. This summer has been funky, as every weekend hasn?t guaranteed a new $20 mil opener. Suffice to say the odds of this week topping the same frame last year is rather slim, as Stealth doesn?t have the marketing behind it that The Village did.

Lee: Must Love Dogs is looking like it's going to pull out Monster-in-Law-like crowds in 1,000 fewer theaters. The fact that they had sneak previews means that WB knows moviegoers are going to like it, and this is the classic kind of movie that draws out the older women and seniors.

Ryan: The Island also had sneak previews, but in only 200 theaters.

Lee: Despite the predictability and formulaic nature, but its audience likes that.

Ryan: Reviews I've seen say that it gets past some of the formulaic nature and is smarter than the average.

Lee: Yeah, I'm sure it's just spectacular.

Ryan: "The result is a film that is more intelligent than the average formulaic project -- and a heck of a lot more fun." - Star Tribune

Lee: I'm sure I'm going to walk out of the theater wanting to love dogs and become a better person and feel all warm and good inside.

Ryan: Don?t you already? ;-)

Lee: I felt like gagging myself with a spoon just with the first time I saw the poster. Then I saw the trailer? Having to endure the trailer more than once is like watching a Michael Bay marathon.

Ryan: That being said, it?s a safe genre and pairing considering the track history of Cusack and Lane. Are we both thinking around $17mil? Oh come on, The Rock was good.

Lee: I'm not a big Bay hater, I?ve liked some of his movies (including The Rock), but they?re all the same and don?t need to be 2+ hours.

Ryan: It looks smarter and better looking than Serendipity ($13.3 mil - $5,029/screen in 2,601 theaters), but isn?t as star powered as Maid in Manhattan/Monster-in-Law. It could get the Dog crowd, though.

Lee: The poster says it all. It has "cute" written all over it and it has two adorable stars if you ask the chick flick audience. People just want the movie to put a smile on their face, and they know it will. And yes, we're both at around $17.

Ryan: If The Wedding Date can do $11 mil in 1,000 fewer theaters with modest star-power and just as silly if not goofy premise, Dogs should do well. There is no other date movie in the market right now.

Lee: You beat me to that argument.

I try and keep bias out of predicting, but holy God does Sky High look ridiculous. A movie hasn't looked this straight to video (or cable) since The Ice Princess ($6.8 mil - $2,722/screen).

Ryan: No, since Son of the Mask. It looks better than Son of the Mask, though, which was just dead on arrival. At least Sky High possibly has a chance, maybe. I really don?t want to be on the side arguing for a good opening since it has Charlie and the Chocolate Factory gobbling up its golden tickets for pete's sake. Or in Sky High movie lingo, Charlie and the Chocolate Factory will be the "hero" and Sky High will be the "sidekick."

Lee: I keep thinking of Catch that Kid ($5.8 mil - $2,046/screen) in comparison, but if Son of the Mask can do $7.5, it does make you wonder.

Ryan: Shark Boy did $12.5 mil. when Madagascar was strong, but that had both the 3D gimmick and the benefit of Rodriguez (?from the director of Spy Kids.?)

Lee: But Mask also had a built-in audience, as awful as it looked. Sky High has Kelly Preston, and she was also in Jack Frost, which did $7.1 million. Not to mention Kurt Russell's Soldier, which made $6.4, despite the audience difference.

Ryan: To me, Shark Boy would be the absolute highest Sky High could do against the power of the factory. But without the 3D gimmick and Rodriguez, and with the recent murky track record of Disney to sell anything (Dark Water and Ice Princess), I'm not too high on Sky High.

Lee: Universal got $8.0 million out of Agent Cody Banks 2 and that looked ridiculous. But again, it had a built-in audience.

Ryan: Herbie did do $11 mil or so on the weekend, but that was a franchise picture and had some name recognition, and that seems to be Disney?s only mild success.

Lee: If I had it my way, it would pull a Thunderbirds ($2.8 mil - $1,345/screen).

Ryan: Yeah, at least Sky High isn?t a remake of a TV series or movie. You have to give it props for being at least that original.

Lee: And what is up with these good reviews?

Ryan: Okay, I am done defending the movie now. I am thinking near $7 like Ice Princess, which got good reviews also. The other new releases for this weekend are not being released here (in Minnesota), and since they are not huge releases I don?t really have anything to say on them, other than that AMC is refusing to show The Aristocrats.

Lee: The Aristocrats opens in 4 theaters, and I don't see it doing that well (and it could bomb as badly as Rock School with under $1,000/screen).

Ryan: ThinkFilms (the distributor) doesn?t tend to break out, either.

Lee: For the theater Aristocrats is playing at here, here are the comparisons: Stateside ($728/screen), Silver City ($2,960/screen), Stolen Summer ($4,739/screen). I saw the movie a few weeks ago and it did not exactly kill with the crowd. There was a good chunk of the audience that was not impressed.

Ryan: The only theatre here that is influential in screen average is the Uptown, which is getting Murderball this weekend.

By the end of this weekend, March of the Penguins should be the third highest-grossing documentary of all time.

Lee: Aristocrats was originally going to be booked where Jiminy Glick in Lalawood ($1,069/screen) went.

Ryan: Was that the same screen that had Burn Hollywood Burn?

Lee: Probably not.

Ryan: If Stealth tanks, it may be a three-way photo finish with each movie winning #1 on a different day of the weekend.

'Stealth' Articles
Scott's Stealth review B-
August 2, 2005 A fun romp through the world of high-flying combat. I embrace it even if everyone might think I'm stupid. -- Scott Sycamore
Friday Box Office Analysis (7/29)
July 30, 2005 The opening is a huge dip for Cohen (ala Michael Bay last week), whose xXx debuted to $17.3 million while The Fast and the Furious had raked in $15.2 million. -- Lee Tistaert